Activities of Bazm-e-Minhaj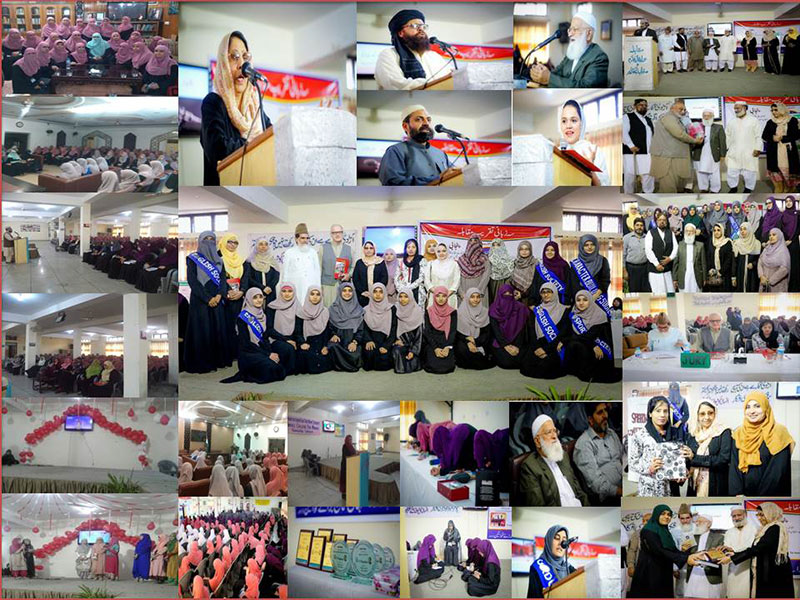 The second session of programme was organized by Urdu society. Students participated in Punjabi 'Kalam e Bahu' and Urdu speeches. The chief guests of programme was Dr. Sultan Altaf Qadri from Jhang and other guests were Dr. Fozia Siddique, Mr.Bashir Khan and Others.
Orientation
Orientation for the new students was organized by Bazm e Minhaj on November 02, 2016. Orientation that also includes formal introduction of Minhaj College for Women and its aims, is given to new student of the 1st year and B.S. I. Here office bearers of the departments, staff members and introduce themselves and encourage the new comers.
Visit to MQI Secretariat
Visit of MQI secretariat was organized by Minhaj College for Women to the central secretariat of MQI on October 29, 2015. Sir Aftab Ahmad Qadri, Mrs Kulsoom Tariq & Miss Lubna Mushtaq were with the students during the visit. Students were welcomed by the Minhaj Women League. They visited each and every department of MQI such as MIB, FMRI, MWL, DFA, and MWF etc.
Tri Language Competition
A mutual program by Urdu Society, English Society and Arabic Society was organized on the occasion of the 9th of November, 2016. The speech competition in English and Urdu languages was held in which the students took active part. The guests of first session by English society were Dr. Herman Roberg (PhD in Islamic studies from Australia), Muhammad Afzal Kanjoo (Senior Professor MCW), Miss Arooj Alvi (Lecturer English Linguistic, Minhaj University), Miss Pakeeza Ramzan (BFA graduate from LCW) and Miss Sumbal Awan (visual Artist, BFA from LCW)